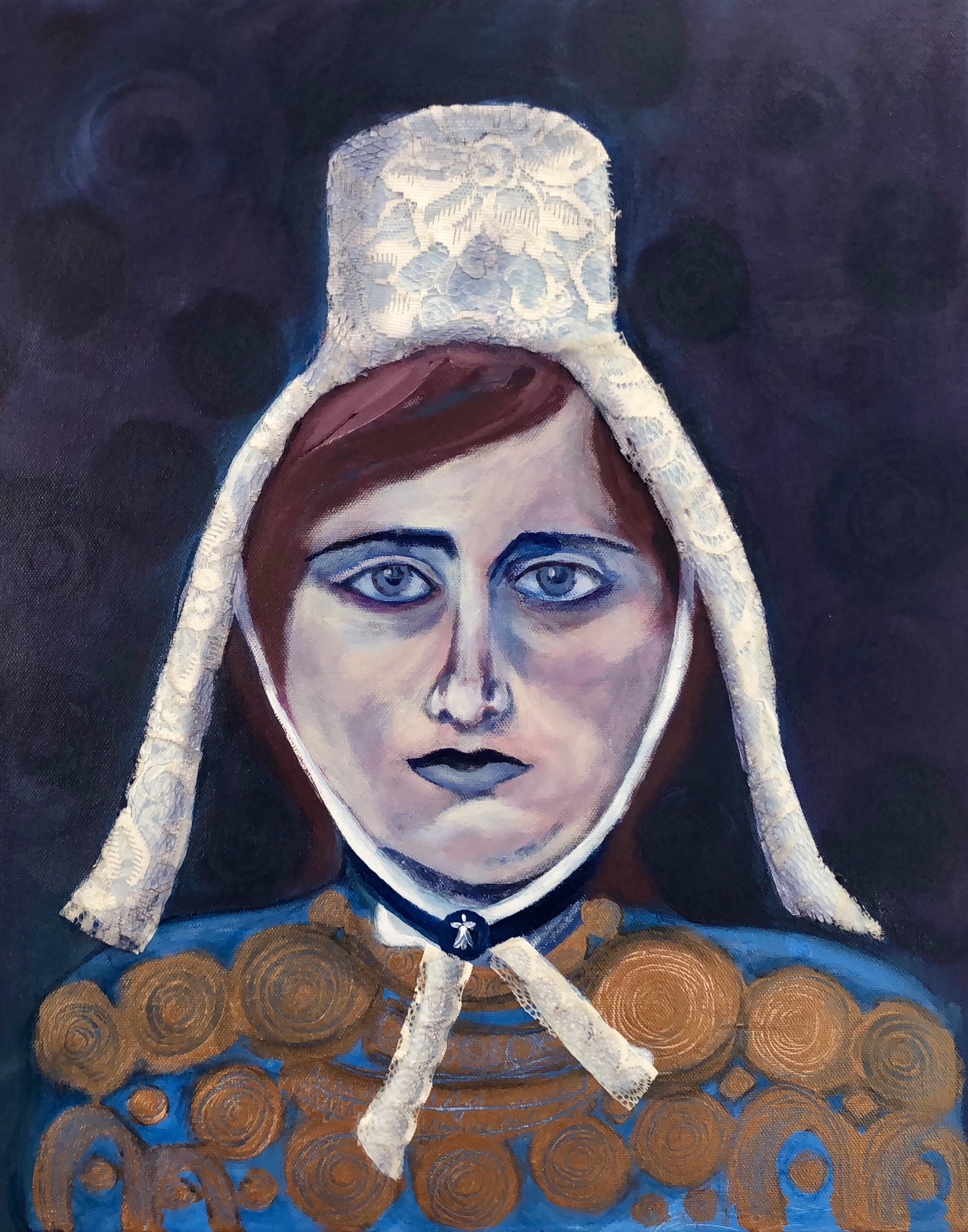 La Femme de Fouesnant
Price includes frame, wire and hook for your wall
Danielle Benson-Fennell
mixed media, acrylic on canvas
20 x 16"
A FEW THINGS ABOUT THE ARTIST
1. What do you do when you're not making art? (Day job etc...)
I am an art teacher of 20 years at Mona Shores High School, I am also a metalsmith, and create copper jewelry that I sell at weekend shows.

2. Why do you make art?
I feel that I am preserving my memories, feelings and observations at that moment in time.

3. What inspires you?
Mostly nature, organic shapes, my family history, motifs from cultures that I am exploring, color and texture exploration.

4. What/who are your influences?
I am influenced in my jewelry design by Alexander Calder, and when I am painting, I am very inspired by Gauguin's paintings of Brittany.

5. If you could meet anyone dead or alive who would it be?
Paul Gauguin.