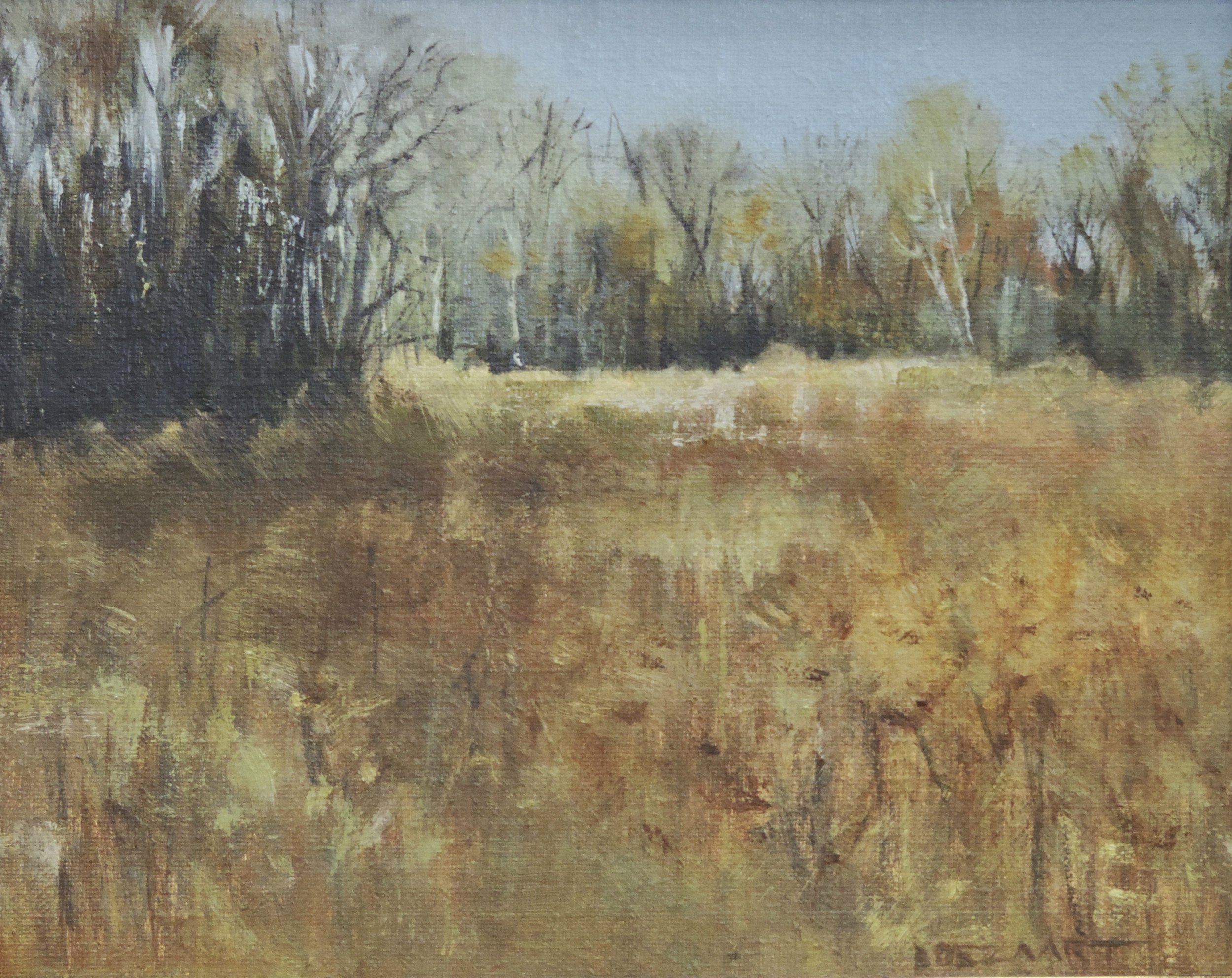 October Field
Price includes frame, wire and hook for your wall
Lynne Boezaart
oil on canvas
8 x 10"
A FEW THINGS ABOUT THE ARTIST
1. What do you do when you're not making art? (Day job etc...)
I work at a local gallery, research family history, make pottery. In between I have my nose in a book and a cat on my lap.
2. Why do you make art?
I have to create and do things with my hands. Sometimes I channel those needs toward making art; sometimes a household repair – equally satisfying.
3. What inspires you?
Quiet. Bird chatter. Looking at great art.
4. What/who are your influences?
Contemporary plein air artists – particularly those I know and/or have studied with – Barbara Schilling, Richard Jordan.
5. If you could meet anyone dead or alive who would it be?
Robert Louis Stevenson (author of Treasure Island), John Muir (father of our national forests) and maybe John Audubon (too bad you had to kill the birds in order to paint them!).