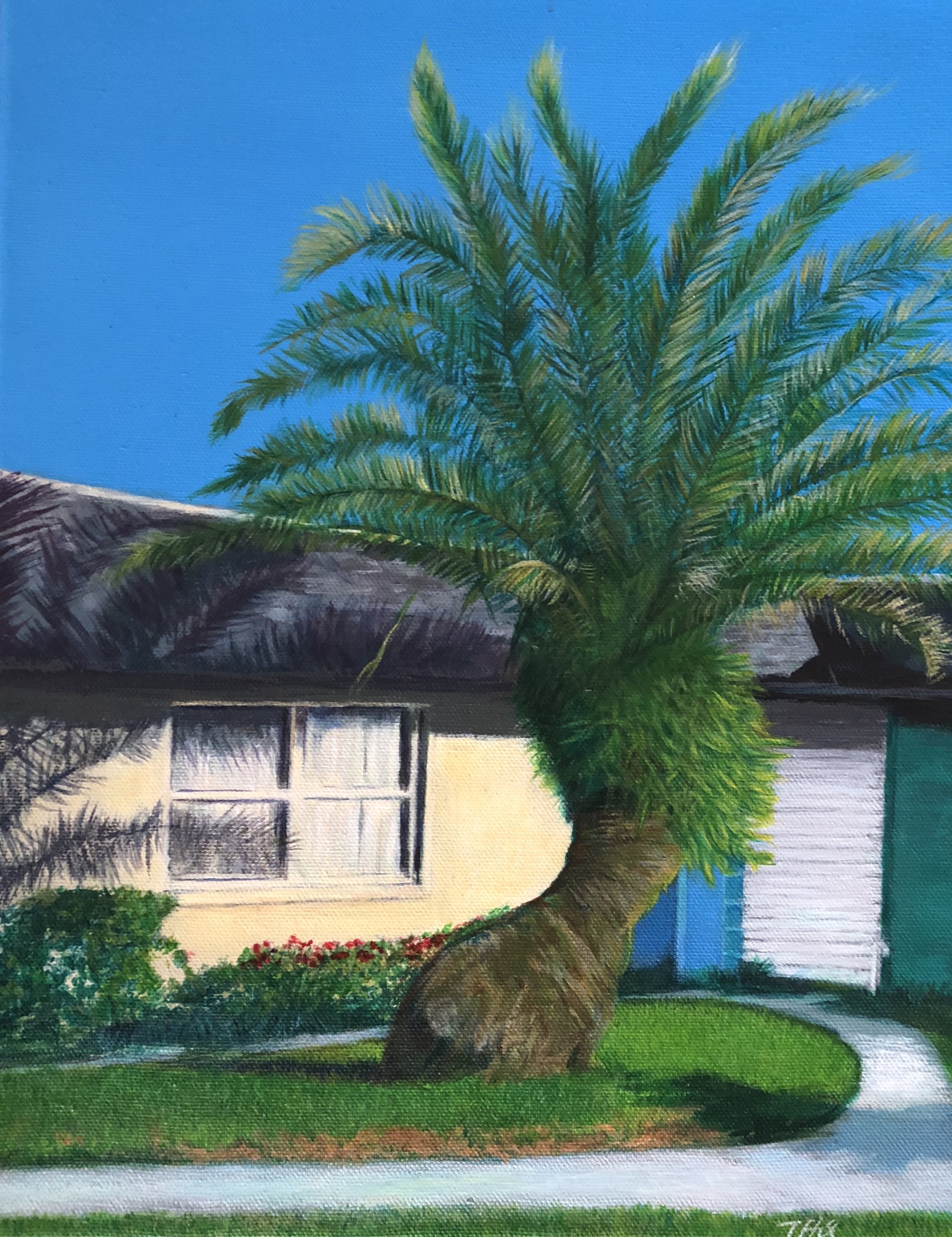 Shady Palm
Price includes frame, wire and hook for your wall.
Todd Hix
acrylic on canvas
14 x 11"
A FEW THINGS ABOUT THE ARTIST
1. What do you do when you're not making art? (Day job etc...)
I no longer have a day job, I am retired from the Medical profession. When I am not painting I seem to be looking for the subject of my next painting. I also play percussion & harmonica with a snappy trio!
2. Why do you make art?
I paint because I want to express what I see and feel from the image I am working on, hoping that others may see something meaningful there also.
3. What inspires you?
I am inspired by an interesting view, a quaint facial expression or unique lighting on really, any subject matter. Nothing set-up or posed, just a scene or vision that captures my full attention.
4. What/who are your influences?
I believe that you can learn something from all art. I tend to gravitate toward the Realists more than other movements. I especially like the Post-Impressionists and late 19th & early 20th century Illustrators. But, I really enjoy German Expressionism for its freedom of form.
5. If you could meet anyone dead or alive who would it be?
If I could meet a particular artist, I would choose John Singer Sargent, the brilliant portraitist and wonderful landscape painter in the hope that I might pick up any hint or tip that may improve my technique.