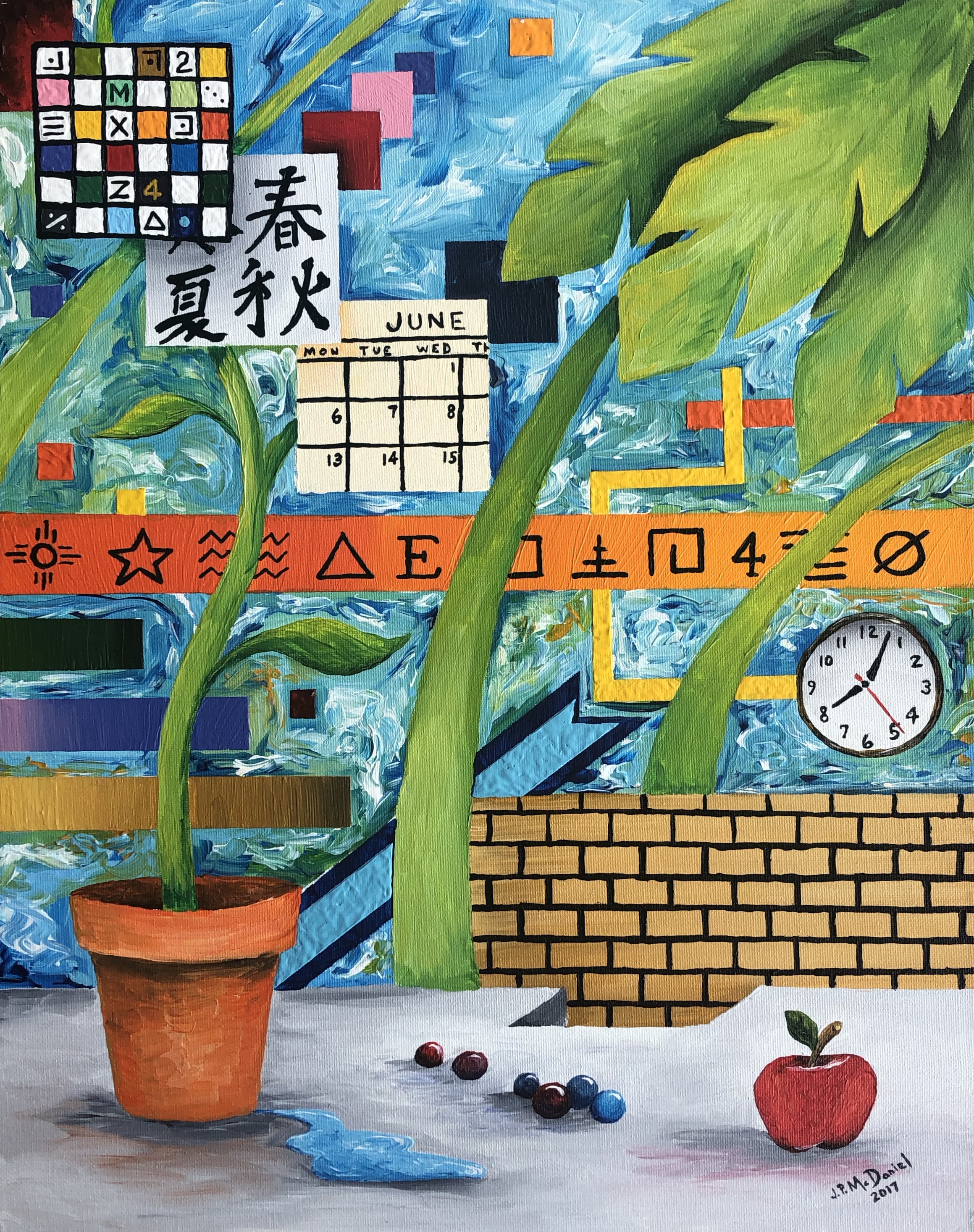 Time of the Season
Price includes frame, wire and hook for your wall
JP McDaniel
acrylic on canvas
20 x 16"
A FEW THINGS ABOUT THE ARTIST
1. What do you do when you're not making art? (Day job etc...)
I work a factory job, plan to retire in 3 years, then draw and paint all day long.
2. Why do you make art?
I make art because I was born to make art.
3. What inspires you?
Literally, anything inspires me.
4. What/who are your influences?
I am influenced by the innovators of modern art, from 1885 to 1950........
5. If you could meet anyone dead or alive who would it be?
I would have liked to meet Georgia O'Keefe.....