Cubist Drawing (Untitled)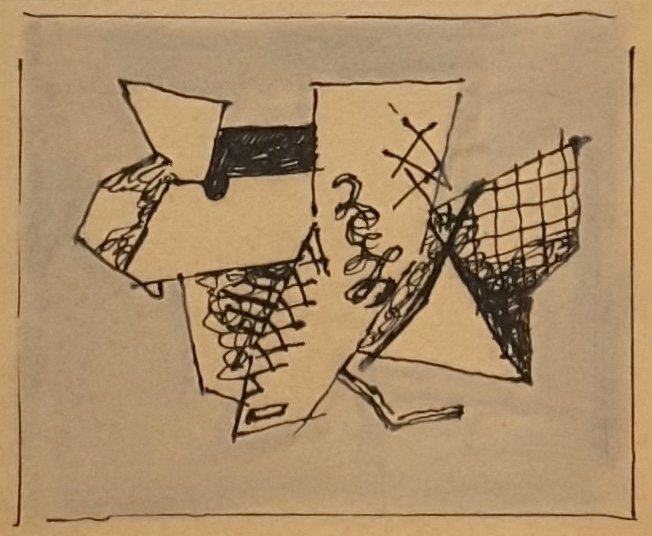 Cubist Drawing (Untitled)
Price on request
please email support@allartworks.net to purchase this piece.
Stuart Davis
ink and crayon on paper
4.75 x 5.75"
(1892 - 1964) was born in Philadelphia, and was a prominent member of the Ashcan School. He studied with Robert Henri and was friends with John Sloan. As an early American modernist painter, he had a successful career during his lifetime. He was one of the youngest painters to exhibit in the famed Armory Show of 1913. He is known for his abstract paintings of still lives and landscapes. He spent some time painting in Paris, and lived most of his life as an artist in New York City. His work is in every major museum in the United States, including the Metropolitan Museum of Art, MOMA, the Art Institute of Chicago, the Smithsonian, the Whitney Museum of American Art, and many more.