The Mare Walks Into the Night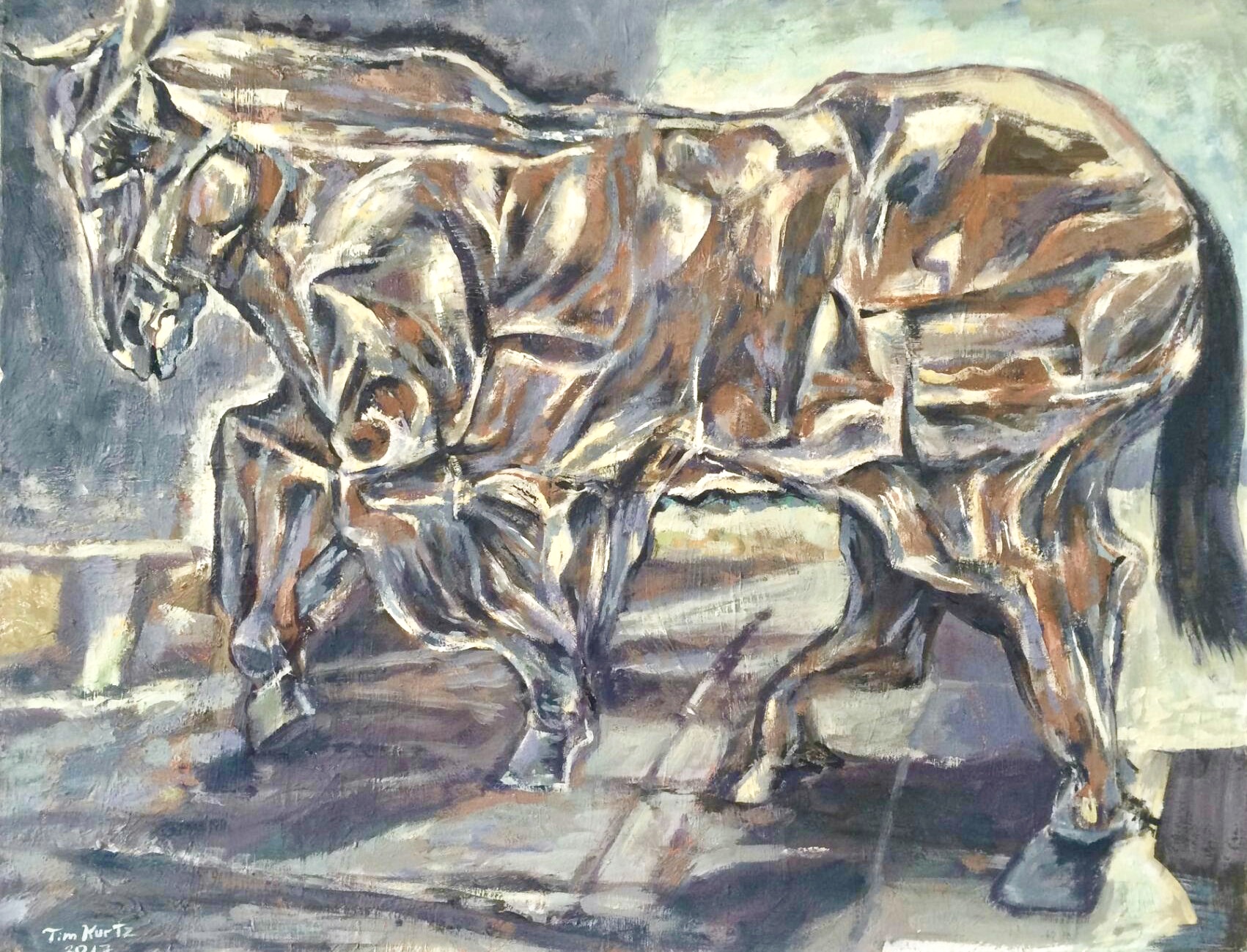 The Mare Walks Into the Night
Price includes frame, wire and hook for your wall
Tim Kurtz
oil on canvas
22 x 27"
A FEW THINGS ABOUT THE ARTIST
1. What do you do when you're not making art? (Day job etc...)
I ride horses.
2. Why do you make art?
So I can see the things I can't see anywhere else.
3. What inspires you?
Lawrence of Arabia, or any good tale of adventure.
4. What/who are your influences?
Sometimes art, sometimes personal accounts, sometime yard sale junk.
5. If you could meet anyone dead or alive who would it be?
I think I would like to talk about horses with Crazy Horse, I bet he would have some great stories.