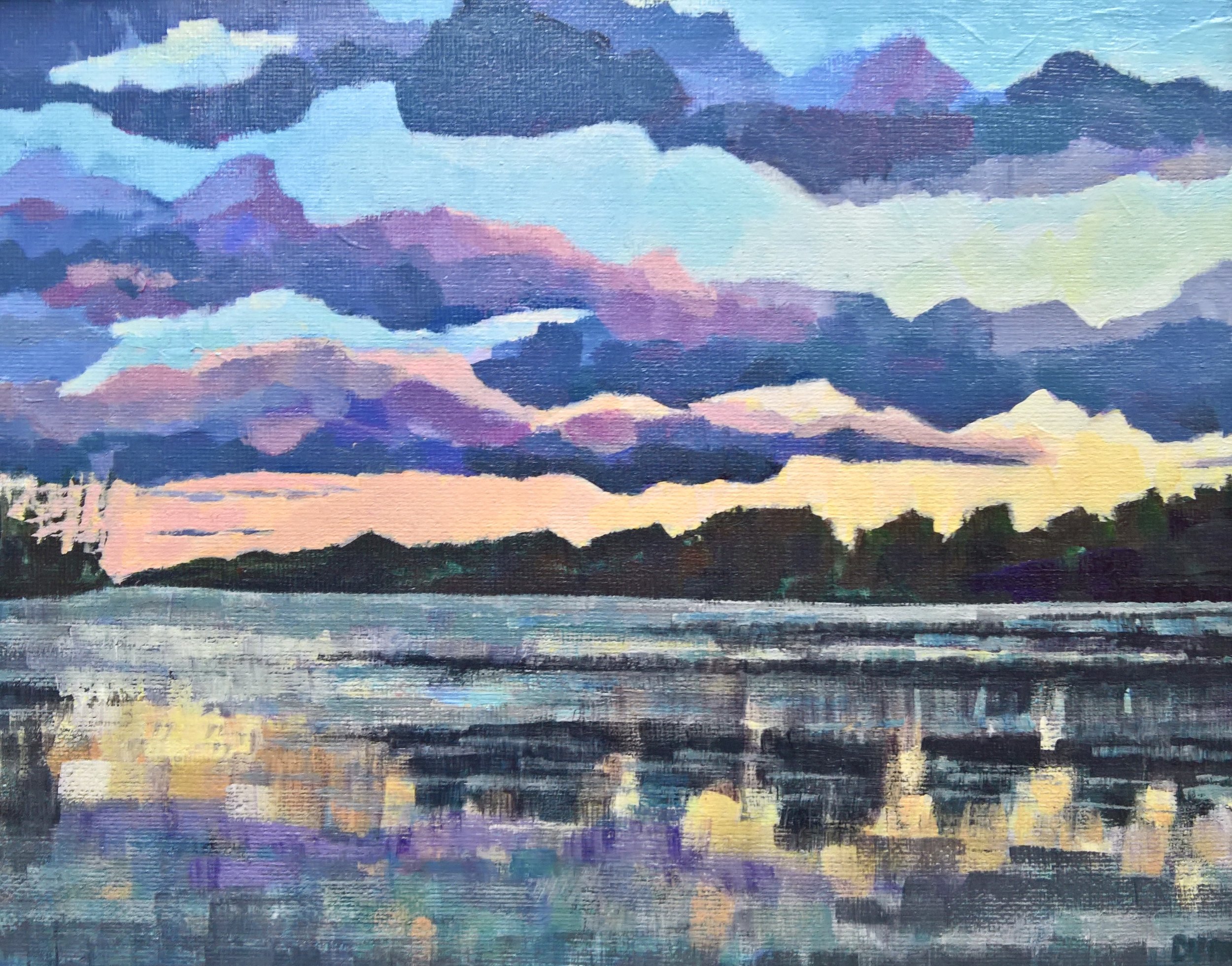 (SOLD) Evening Light
Price includes frame, wire and hook for your wall
Lisa Dionne
acrylic on board
8 x 10"
sold out
A FEW THINGS ABOUT THE ARTIST
1. What do you do when you're not making art? (Day job etc...)
Stay at home mom. Cook, clean, play with and raise our two active, fun, smart young boys with my husband.

2. Why do you make art?
Relaxes me. An outlet for creativity.

3. What inspires you?
Nature…rivers, lakes, beaches, trees, sunlight, clouds, birds, rolling hills, waves and snow.

4. What/who are your influences?
Nature, hikes, travel… Artists, Paul Cezanne, Vincent Van Gogh, David Smith, Louise Nevelson.

5. If you could meet anyone dead or alive who would it be?
My dad (he passed away in a car accident when I was 10).