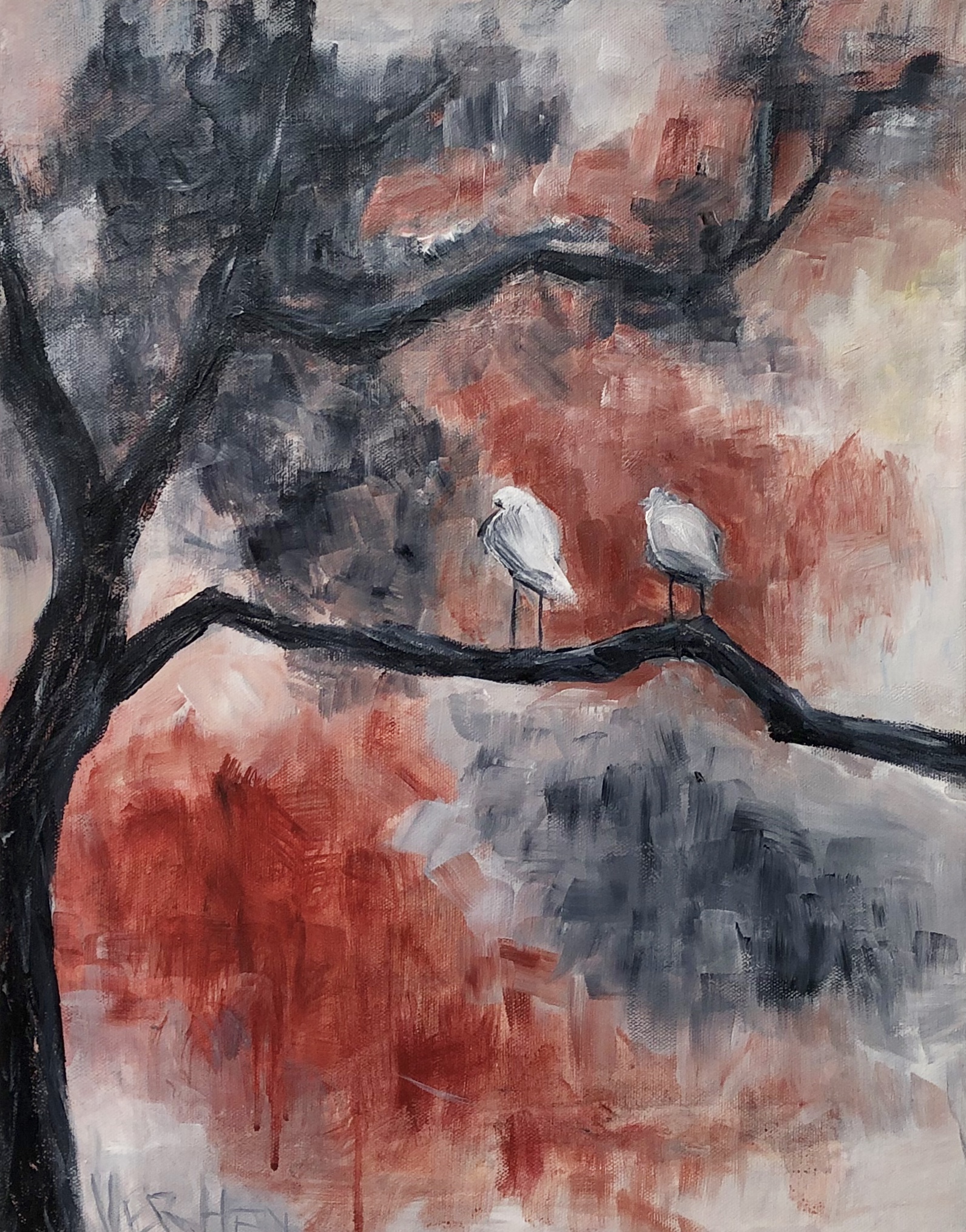 Watching
Price includes frame, wire and hook for your wall
Evalyn VerHey
acrylic on canvas
18 x 14"
A FEW THINGS ABOUT THE ARTIST
1. What do you do when you're not making art? (Day job etc...)
I have been making art full time since I retired from teaching art about 2014. Before that I had these day jobs, starting at age 18: a wife and secretary; a mother and waitress; a full time art student/grad student; 18 years as a Graphic Designer; finally 13 years teaching middle/high school Art. (I still am a full time wife, mother, grandmother, as well as artist.)
2. Why do you make art?
I make art because not only is it my passion, but I want to express what I feel and perhaps connect with others emotionally - in the way music does. (You may not be able to say why you like it, you just do.)
3. What inspires you?
I want to reflect what I see and feel about my world visually, using color, line, movement.

4. What/who are your influences?
Favorite artists over the years: Eduard Manet, Degas, Van Gogh, Morrisot, Picasso, Klee, DeKooning, Rauchenberg, Diebenkorn and Paul Bailey.
5. If you could meet anyone dead or alive who would it be?
I hope to meet all my favorite artists some day.